Library facilities and resources
In the library you can find workspaces, computers, quiet work areas, printers and other tools to enable a great study environment.
Workspaces
Open workspaces in the library
You can find both group- and single workspaces on both floors of the library. They vary from spaces with and without tables, chairs, armchairs, ergonomic work chairs, and whiteboards.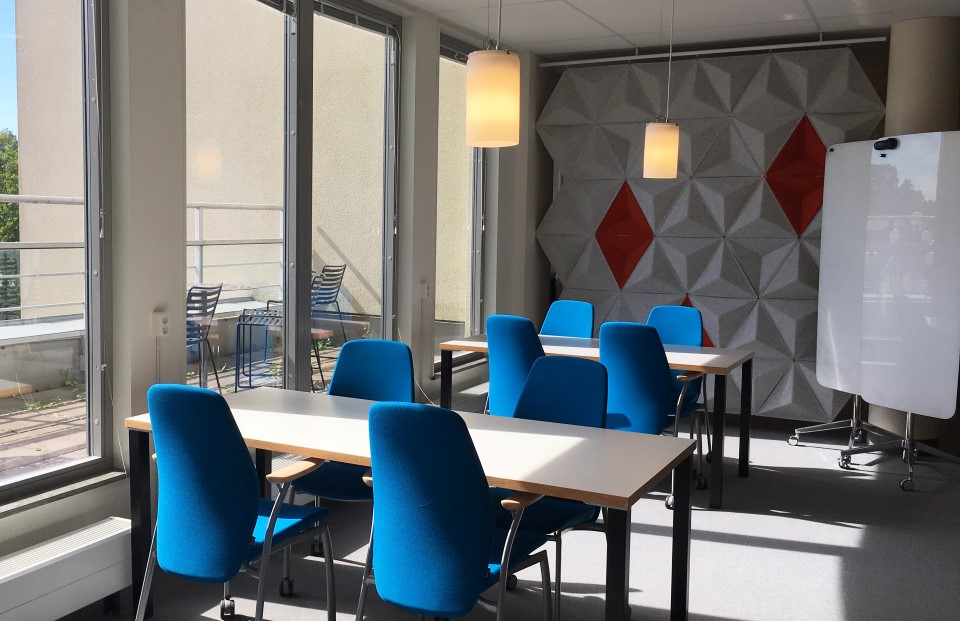 Separate workspaces
On both floors of the library there separate workspaces to be found, with a desk or screened chairs.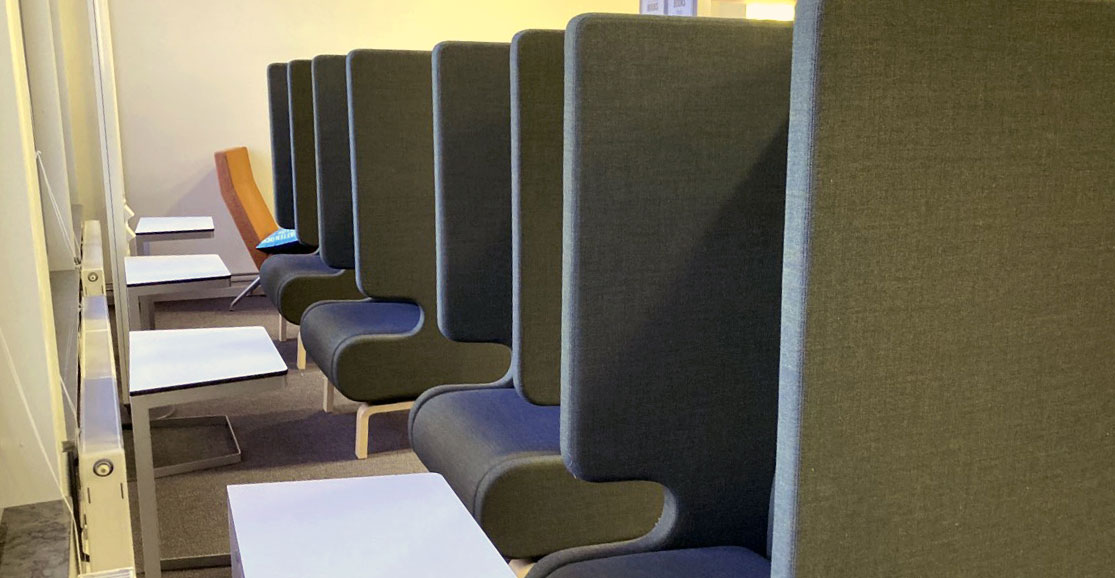 Study (group) rooms
There are five study rooms in the library in different sizes, with or without computers. All study rooms must be booked via schema.hv.se.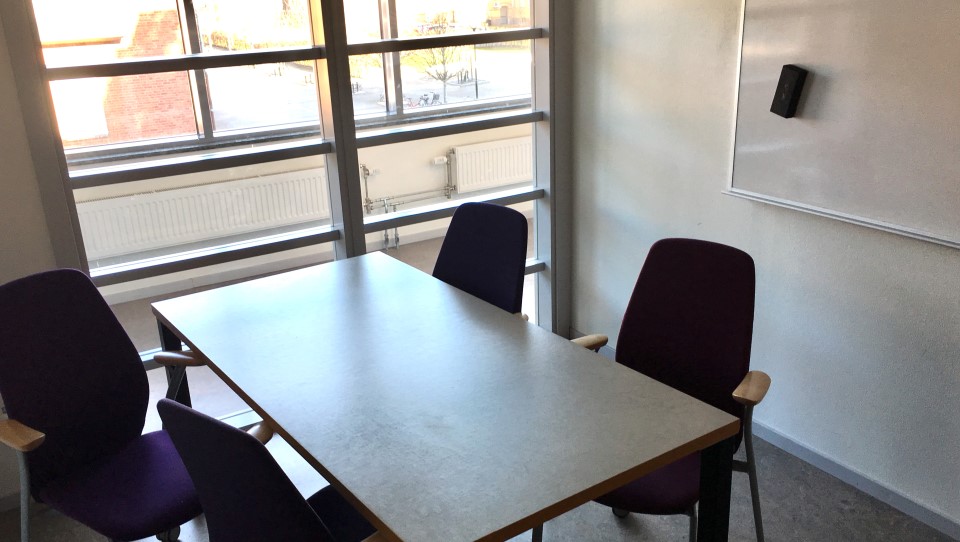 Borrow a computer
You can log in with your student login to all of our computers, which are located in various areas of the library. If you are not a student at University West, you can get a temporary guest login at the library information desk. You need to identify yourself by identification card, passport or LMA card + paper from the Swedish Tax Agency.
You can also plug in your own computer to some of our workstations to add a big screen, keyboard and computer mouse. There are four stations available. Two are located on the library entrance floor (close to books at 400) and two at the library second floor (700).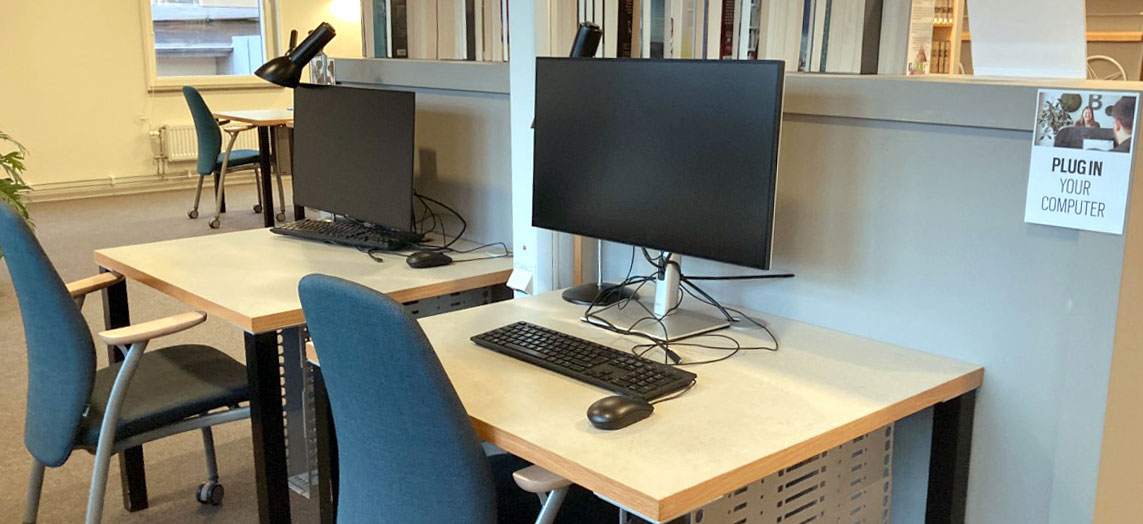 Quiet work areas
At both library floors there is a "quiet work area" ("Tystare arbetszon" in Swedish). The quiet work area is defined by holding a quiet sound level for everyone in the area. Playing audio, having group conversations or similar "work noise" is not allowed in this area.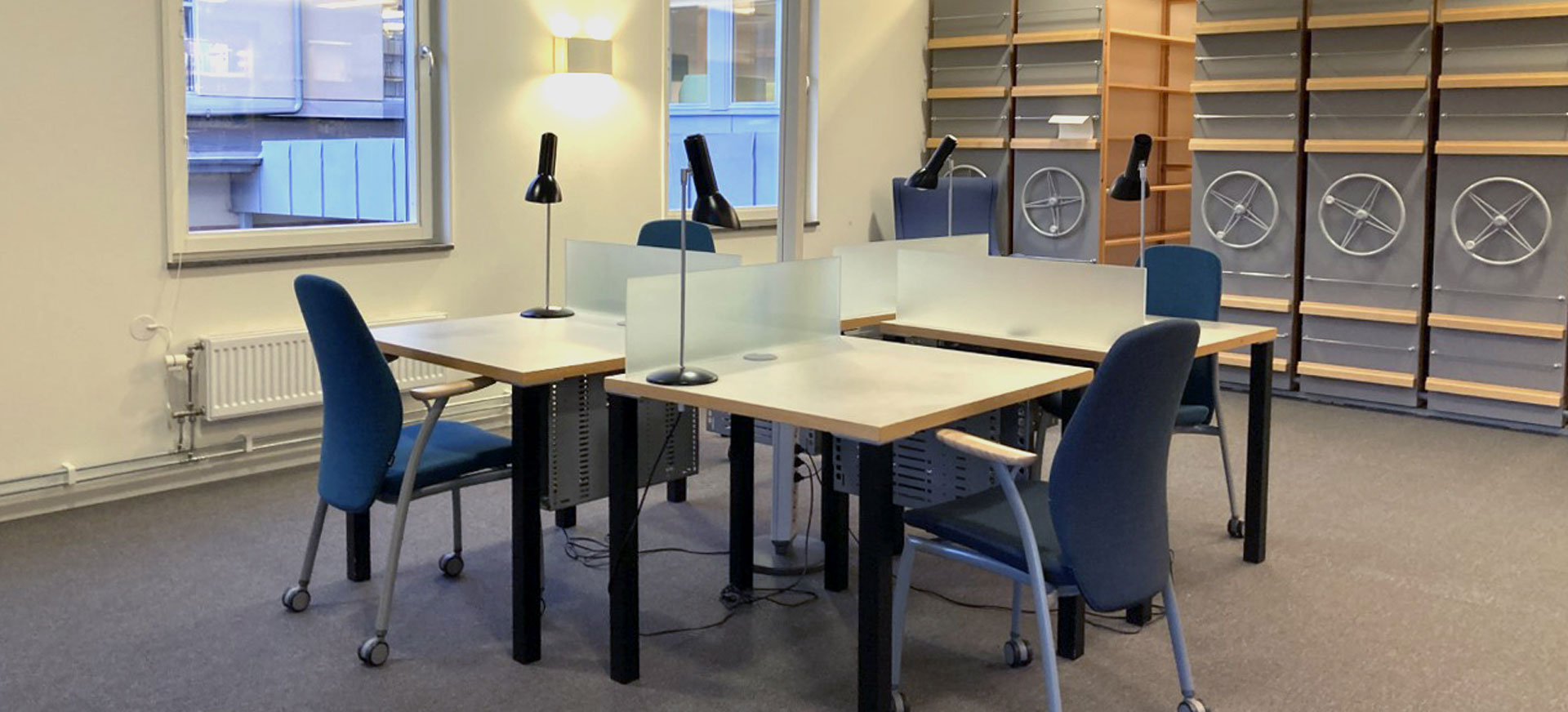 Quiet reading room
If you want to work or read in complete silence, you can use this room ("Tyst läsesal" in Swedish). In the reading room there are separate, single workspaces and armchairs available and a door to close out all surrounding noise from the rest of the library. Playing audio, having group conversations or similar "work noise" is not allowed in this area.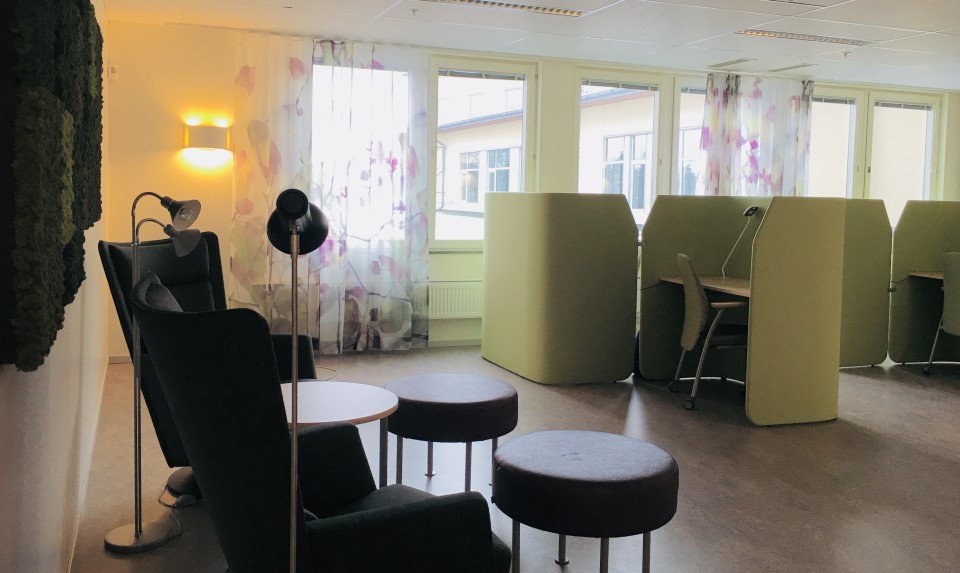 Cogito
Cogito is a dynamic work and study room with a mixture of computers, armchairs, movable furniture and conference area including a digital whiteboard (smart board or smart screen).
Compactus
Reading chairs and group table areas with screens for a more private study experience. You can also sit on a pilates ball or stand at a height adjustable desk for a more ergonomic work situation.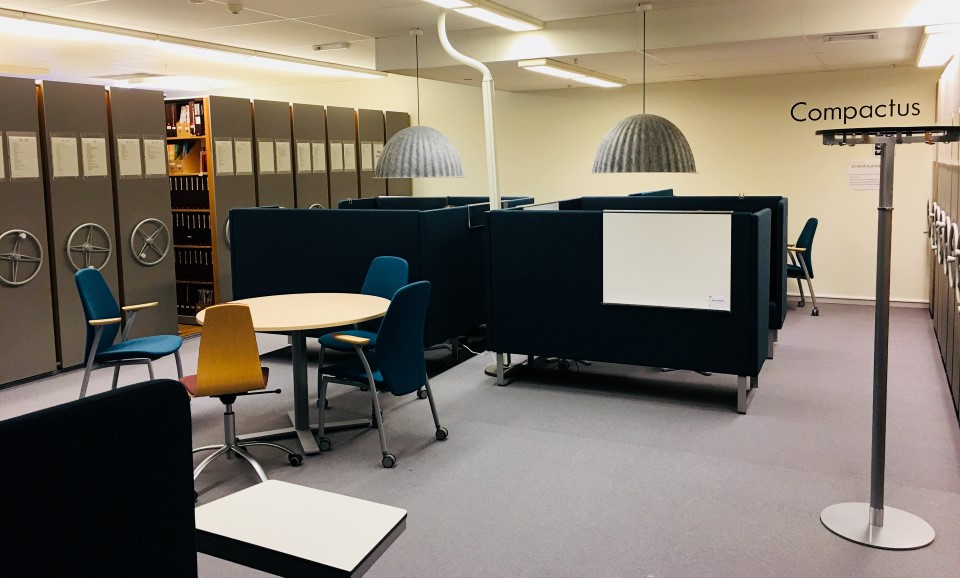 Printers and tools
Printers, electrical stapler, scissors, hole punch and other tools to handle your printed materials are available in the printer room at the main library floor, and at the printer area (by the elevator) at the second library floor.
If you need to borrow pens, whiteboard pens, hole punch or staplers, just ask our staff at the main library floor.
Other tools and aids
In our dynamic work and study room Cogito there is a smart screen available. The screen can be used as projector, whiteboard, digital conference calls, etc. Ask our staff for help.
Adjusted study environment
Adjustable work tables (in height) are available at both library floors.
Record audio or use our smartscreen
The library DigiLab is available for use of technical equipment such as dictaphones, smartscreen, pod equipment, camera, etc.