Using the Library discovery service
This is how to use EBSCO to find articles, journals, books, and more in the library collection.
All you need to know about the library discovery service, EBSCO.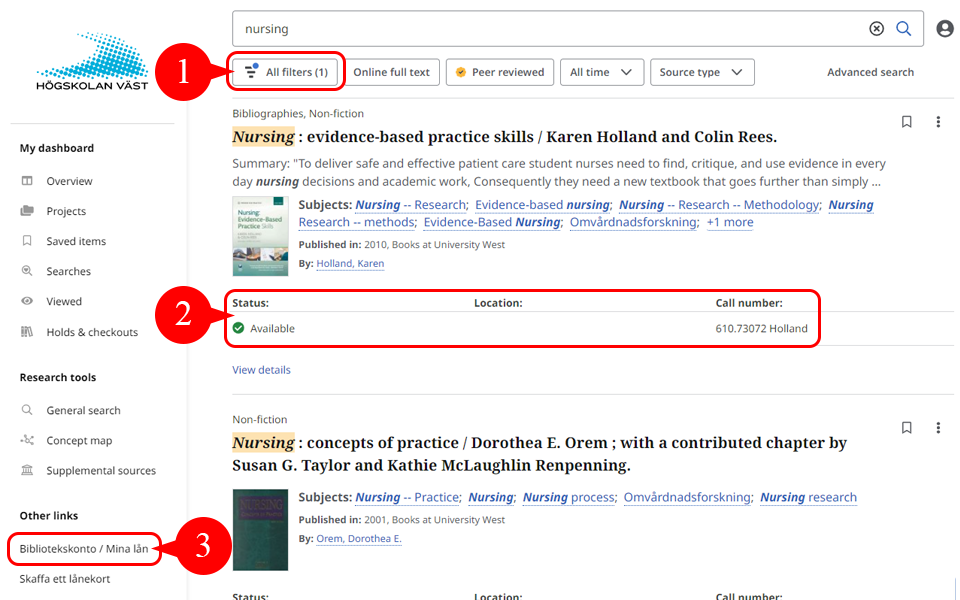 When searching via bibliotek.hv.se/en you will reach a search result page that has automatically filtered out all the material that you can access via University West. You can remove this filter if you wish, or add extra parameters to it (se 4 and 5 below).


In the search result you can quickly see if the book is available and which shelf it is placed on in the library. To get more information about the material and to find out how many copies that are available, click the link "View details" or on the book title.


Login via the link "Bibliotekskonto" in the left hand menu to see your ongoing loans. For the moment you will be redirected to our previous discovery system, Encore.


See all your filters in the filter menu. "At my library" is always chosen by default but can be removed if you wish to extend your search.


Choose the filter "Library" (under the "Location" heading) to only show the physical material that is available in the library.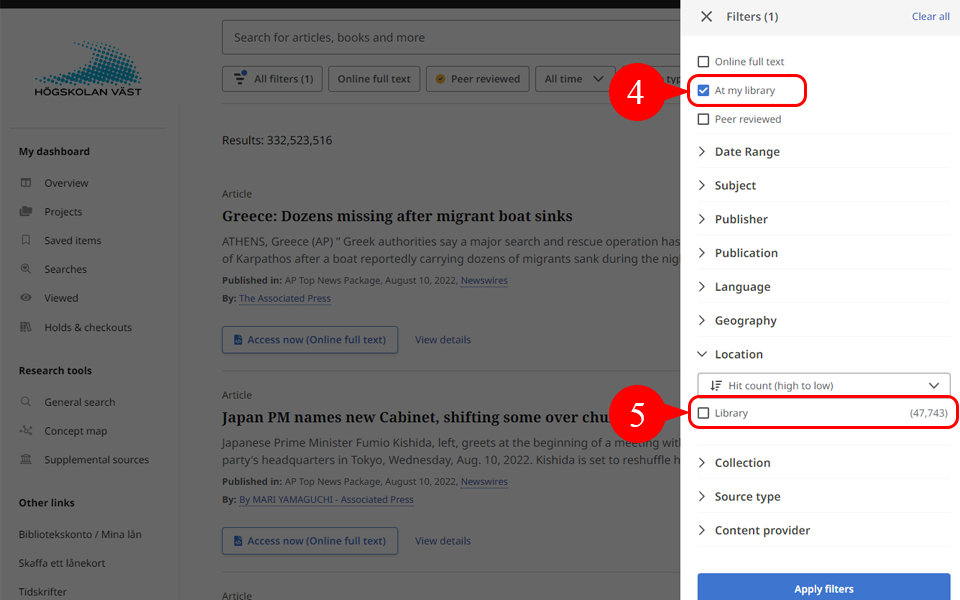 Frequently asked questions
Can I change the language of the page?
Yes, if you change the language of your web browser the language of the library search will also change.
Do I need to apply for an EBSCO-account?
No. You will need to use your ordinary library account, which you can access via the menu to the left on the page.